James and Barbara, the hyping Hyman's, as opposed to getting a real job, and having fallen victim to their scams being called out by skeptic's everywhere, have resorted to hawking some colonic quackery in Sedona Arizona, pushing their version of the old alt med detox woo scam I'm calling, the "shamanic colonic."
Their literature, spammed all over the net offers herbal cleansing, and something they like to call, "alternative shamanic breathwork, and deep emotional release bodywork woo.
Their many portals spammed on the web are peppered with testimonials.
These are supposably herbal diets that clean you out like the Roto-Rooter guy:
Yep, you got it, it's a one-way ticket on the Dookie Express. 
Unfortunately, there also actually hyping a scam to separate you from your hard earned money!
The hyping Hyman's numerous free web sites, peppered all over the Internet hawking this rip off uses the word "colon," at least five times, but ironically none of their posts are punctuated with any actual colons!
So, just this past week, posing undercover, I took in one of their "Detox Retreats" in that Bastion of reality, Sedona Arizona!
After hearing the hyping hyman's huckster and hawk their shamanic shenanigans, I saw
first hand the "power" of shamanic colonics, a new genre of hardcore I'm calling "poo-nography."
Julie Rogers, Ms. "Shamanic Colonic 2011 is the leader of the hyping Hyman's colonic quackery, she states fasting along with colonics will "rejuvenate" the digestive organs, increase elimination of "toxins, and "purify" the body."
These ideas are UTTER NONSENSE.
The Journal Of Clinical Gastroenterology states: "Autointoxication is an ancient theory based on the belief that intestinal waste products can poison the body and are a major contributor to many, if not all, diseases."
By the turn of the century, it had become clear that the scientific rationale was wrong and colonic irrigation was not merely useless but potentially dangerous!
Today we are witnessing a resurgence of colonic irrigation based on little less than the old
bogus claims and the impressive power of vested interests. 
 It's pretty clear who's interests are being served here, no other than those hilarious hucksters of homeopathic hype, the hyping Hyman's!
Unfortunately, it seems, therefore, that IGNORANCE is celebrating a triumph over science!
The notation from The Journal Of Gastroenterology showing these theories of "health care" as being nothing more than utter nonsense doesn't stop Ms. Rogers and the ever hyping Hyman's from providing an "organic juice and soup fast" along with their "colonic" for the minimal sum of only $1,399.00!
Of course for FOURTEEN HUNDRED DOLLARS they'll gladly add herbs, coffee (use StarButts coffee only, please) as well as enzymes, wheat grass extract, or other "substances" to these "purification detoxes"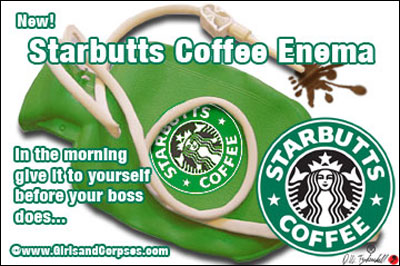 If you are really determined to try "colonic irrigation" it's necessary to pay the hyping Hymen's and jubilent Julie FOURTEEN HUNDRED DOLLARS, save yourself some money (SAY THIRTEEN HUNDRED TWENTY FIVE BACK IN YOUR POCKET) 
All you have to do is buy Dr Natura's unfortunately named COLONIX KIT for a mere SEVENTY FIVE DOLLARS!
It will arrive in the mail in a few days and consists of all-natural pills, a powdered supplement, and herbal tea.
Just like the HYPING HYMAN'S FOURTEEN HUNDRED DOLLAR JUICE "CLEANSE"!
YEP, The Hyman's are hyping basically the same method, only the hyping Hyman's add to the $75.00 cost by $1,324.00 to pad their profit! Recent web site advertisements by the Hyman's hawking their "next great detox" in Sedona Arizona, quoted a price of $1,399.00 for a FOUR DAY COMMUNAL EVENT WHERE THEY EXPECT YOU TO BE "DETOXED" WITH THEIR "ORGANIC JUICE AND SOUP FAST" (gee whiz, I wonder where all that money is going?) ……
If your going to spend $1,399.00 for what you can receive in the mail for $75.00 might I suggest an alternative, perhaps, simply "flushing" (bad pun), eating, or even burning  your money, you'll get the same result, I guarantee it, but why believe me, simply read the Journal Of Gastroenterology,
It's only the most respected peer reviewed journal for clinical study in this area of medicine:
Meanwhile, I think your getting the point…OH, Hyman's You Got Some "Splainin To Do!
Oh, and by the way, The contents of the digestive system add to your body weight. If you have fasted or done a light food or juice "cleanse" for any significant period of time, OF COURSE YOU WILL WEIGH LESS!
That's the normal contents of your digestive tract clearing out – not "icky stuff" that has been clinging to your insides for months or years. If you believe that crap, well…